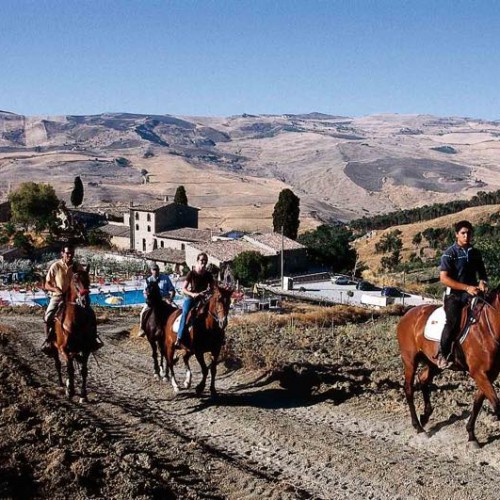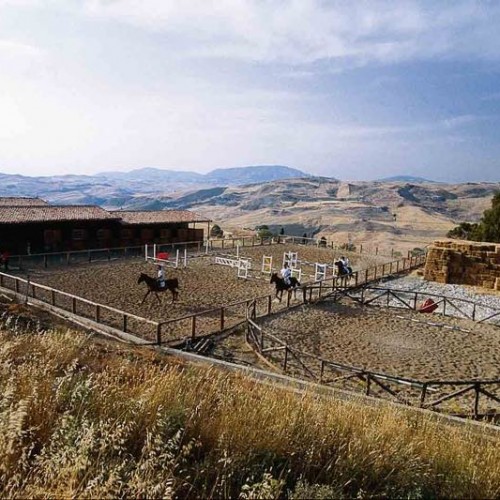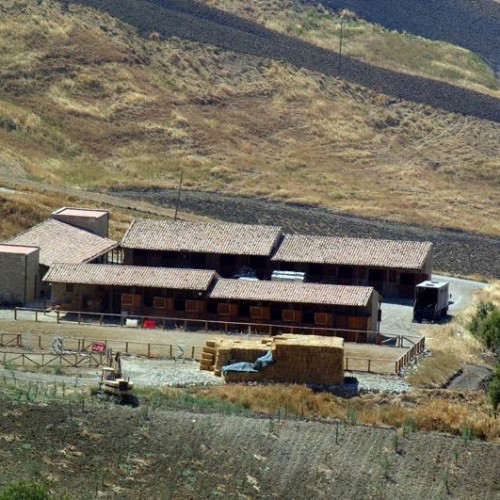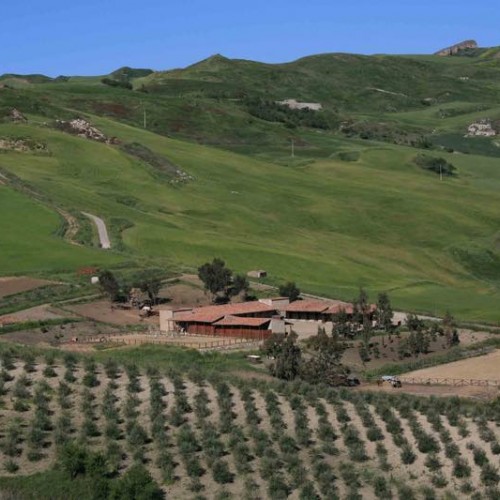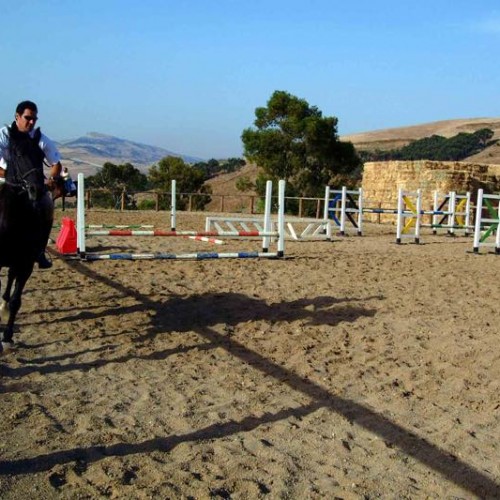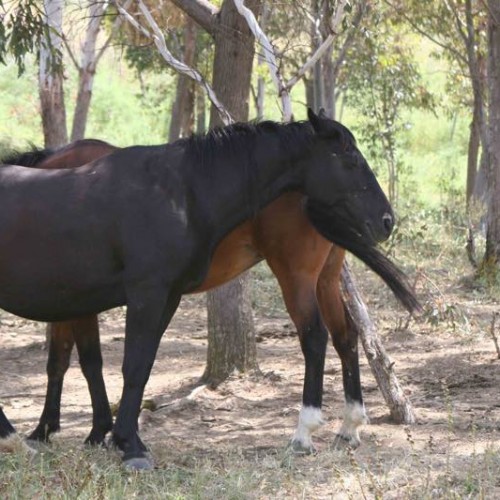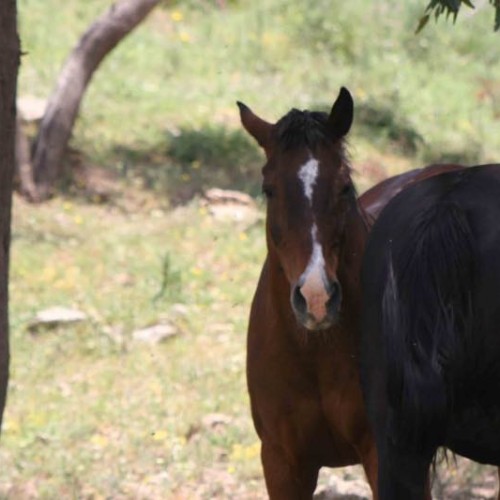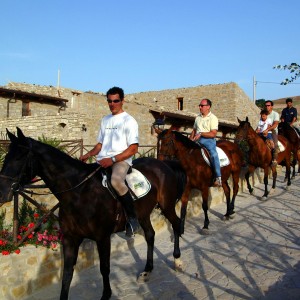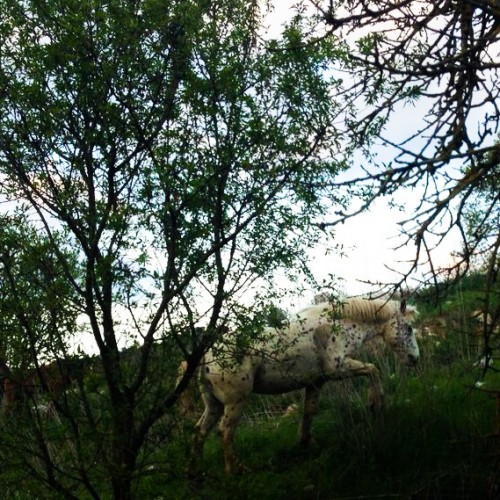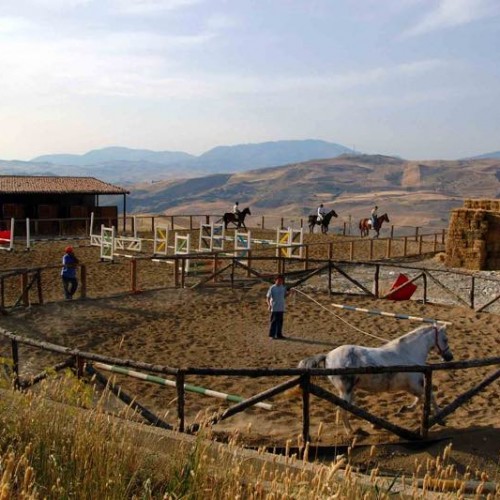 Next to the apartments is the horse equestrian area with stables, changing rooms, offices, saddle-room and approved show jumping arena. There is also the possibility of skiing only half-an-hour away from Monaco di Mezzo at Piano Battaglia. Its unique ski-slopes have marvellous views reaching to the sea and Mount Etna. 
For the less-active, but no less adventurous, there are cross-country trips in four wheel drive vehicles with stops in other agritourist centres.
Traditionalists will be pleased to know that Monaco di Mezzo is still an area rich in wildlife: rabbits, hares and partridges abound. Monaco di Mezzo is linked into the network of tracks and bridle-ways which cover the Madonie so making a vast area available for trekking too.
A lane leads from the Centre up to the Serre of Monaco and then drops towards Borgo Ciolino where it enters the Regia Trazzera (Royal Ride) which goes for about 5 kilometres and arrives at the Recattivo estate. From here another lane, once asphalted, climbs up to the Masseria (large farm) of Cuti passing several points along the way where there is excellent water. After the buildings the lane continues with horses across the provincial highway and passes through the Monaco Valley and returns to the Masseria. 
The numerous water points are clearly signed along the route.
The stop-off points are very interesting:
Ciolino
Is an old village which houses about twenty families who look after the sheep farm of the Archbishop of Cefalu's "Mensa".
The limestone houses seem entangled in the steep narrow roads. Once a week the families bake bread in the communal ovens. They celebrate a religious festival in August followed by dancing in the small square and they offer pizza, sfincione (flat round loaves filled with local produce, usually served hot), nuts, seeds and wine to visitors.
Recattivo
Is a charming farm the buildings of which are built like a castle on a rocky summit which is integrated into the construction. There is a small church and a lovely lake. Until the 1950's it was the hideout of brigands and from here they would ride out on horses on their raids.A few hundred metres from the buildings there is a vegetable farm where all kinds of vegetables in season, grown without the use of chemical fertilisers, are for sale.
Cuti
Is not only a beautiful, typical mountain farm but also an important archaeological site where the large necropolis has been the subject of several studies and publications.